when childhood dreams
come true If you enjoy doing something, you do it well.
We are the Unterberger sisters, Elisabeth and Katharina, and at the beginning of this century we took over the running of the Taxhof. We are the eleventh generation of our family living on this farm.
Our father, Matthias Unterberger, runs the farm according to the same principles that many Unterbergers before him have followed: in harmony with nature and treating animals, plants and resources with respect.
The Taxhof owes its culinary reputation to our mother, Berta Unterberger. Although she has now hung up her Gault Millau (a French restaurant guide that gives awards, similar to Michelin) chef's hat, she still provides indispensable support with her knowledge of herbs and her experience.
Making a long (hi)story short.
The existence of the Taxbauerngut (the farm now known as the Taxhof) was first recorded in 1545, at which time it was divided into the Untertaxen (Lower Taxen) and the Obertaxen (Upper Taxen), and this division lasted until the middle of the 18th century.
The Unterberger family's connection to the Taxbauerngut began with the purchase of the Untertaxen farm by Matthias Unterberger (also referred to as Hinterberger) in 1687. His great-grandson, Michael Unterberger, was able to join the two farms together in 1750.
Because of this, the Salzburg Landesarchiv (Regional Archive) recommended that the Taxbauerngut be awarded the distinction of becoming an "Erbhof" (hereditary farm). And yes, it is still an Erbhof today.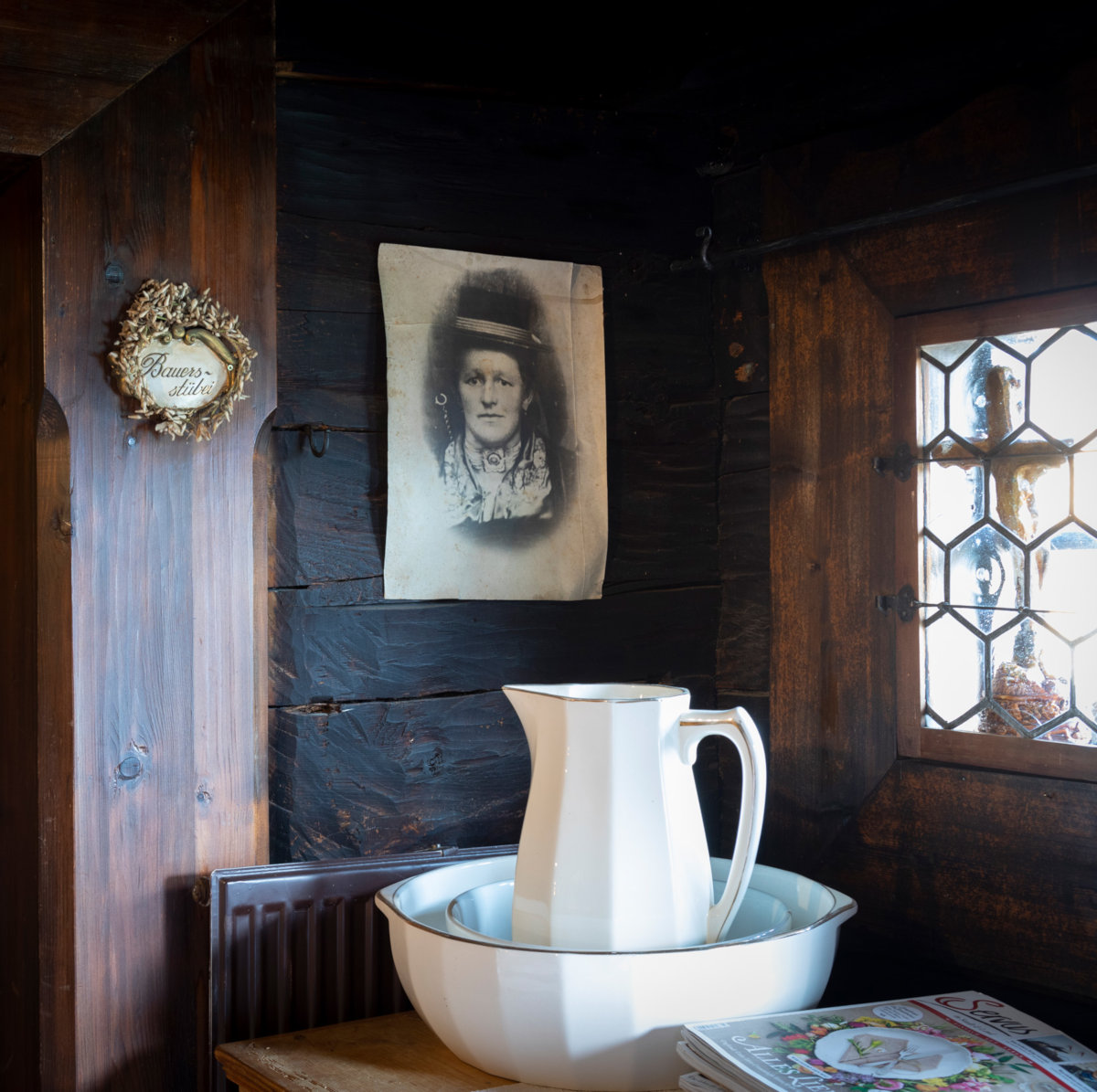 Farming and the environment
It's great that we can be a part of the big picture.
Growing up in the countryside has taught us one thing above all: that everything is a matter of give and take. Which is why we at the Taxhof place great value on the sustainable management of our home.
Mountain spring
Our water comes from our own land, where we collect and store it. It is top-quality drinking water, it is very soft and it tastes wonderful.
Fully organic waste water treatment system
This on-site facility purifies all the waste water produced by the Taxhof. We have also had a biotope for some years now, and this acts as an "intermediate cleaning stage".
Wood chip heating system
We have always had wood-fired heating. In the past this came from the kitchen stove and the tiled stoves in the living rooms, but since the 1980s we have used a wood chip heating system. The wood for this comes from our own forest, and it always grows back. We also have a small solar energy system for hot water. Not only does that make us independent, it also makes us very proud.